The Christmas Holidays are just around the corner and thousands of people everywhere are getting into the DIY Spirit with home décor and styling.
The team at SYNLawn researched the most impressively creative designs and ideas to complement your home with synthetic lawn.  Check out our TOP 10 LIST below.
1. Synthetic Grass Couch 
A lounge set covered in artificial grass allows you to completely feel one with nature. An ideal theme for outdoor entertaining and nature lovers.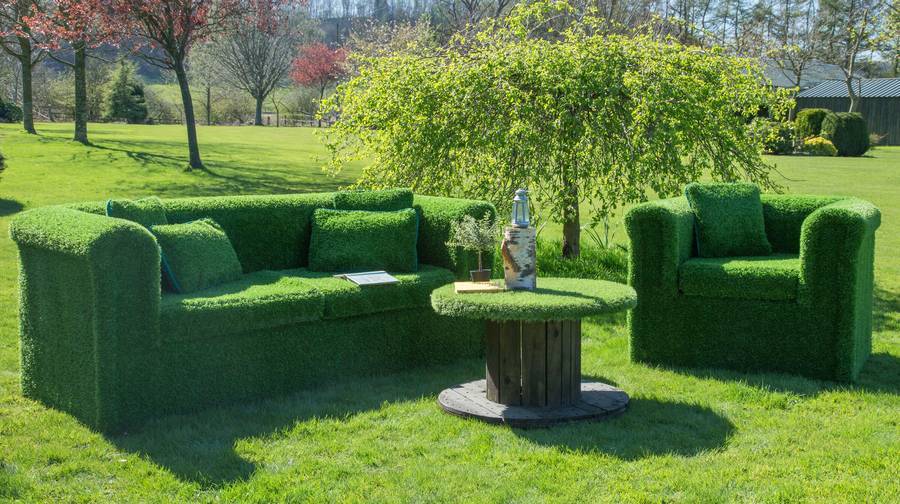 2. Artificial Turf Animals 
Create impressive wildlife in within your own backyard.  The kids will love playing with artificial grass animals that look and feel amazing.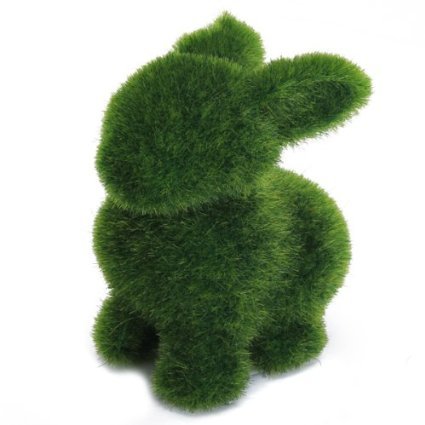 3. Synthetic Turf hammock
Ever wanted a lawn chair that looked exactly like grass without the dirt? Cover your lawn chair with artificial grass.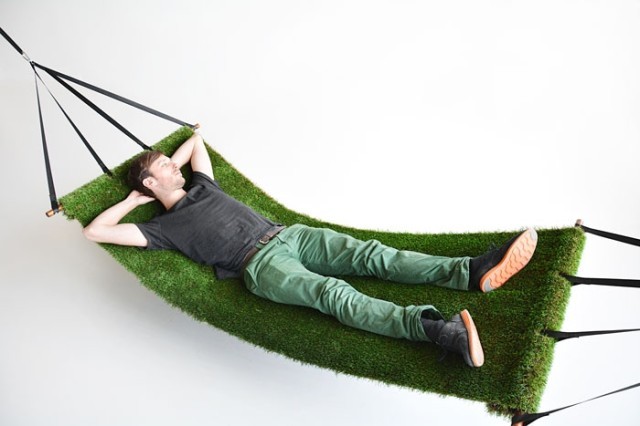 4. Artificial Grass Feature Wall
Turn a boring wall into a visual feature using Synthetic grass and bring nature inside for a calming atmosphere.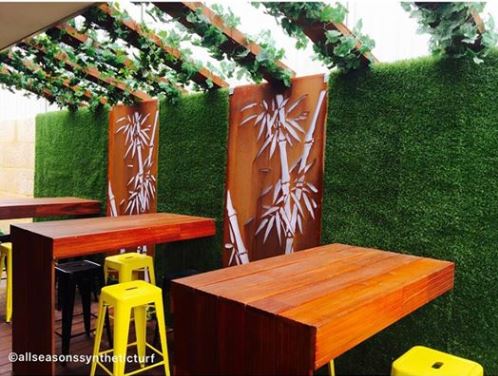 5. Fake Grass Pool Surrounds
Imagine having artificial grass around your pool and stepping stones like this. Your backyard will look beautiful every single day. Install our grass and have your backyard look like this.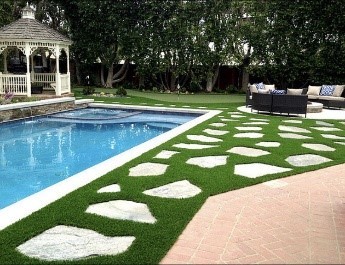 6. Artificial Grass Footwear 
Artificial Grass is coming into fashion, With these sandals your feet will feel comfy and also cool. The cooling technology of this is called Heatblock.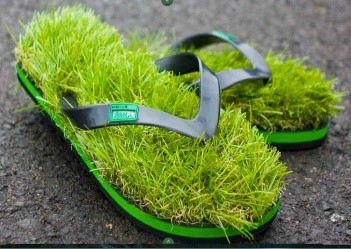 7. Synthetic Turf Bicycle 
Fancy green power? Why not a green bike? Standout this summer with the most unique set of wheels ever.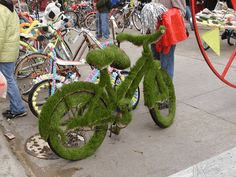 8. Synthetic Grass Caravan 
Want your caravan look clean and well camouflaged for years? Why not cover it with artificial grass?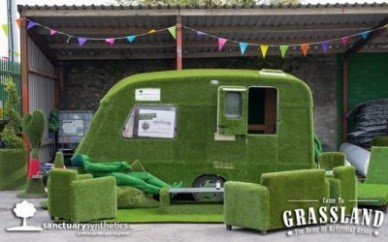 9. Artificial Turf Sculptures 
Create an incredible sculpture within your backyard that the kids can play on. The possibilities are endless!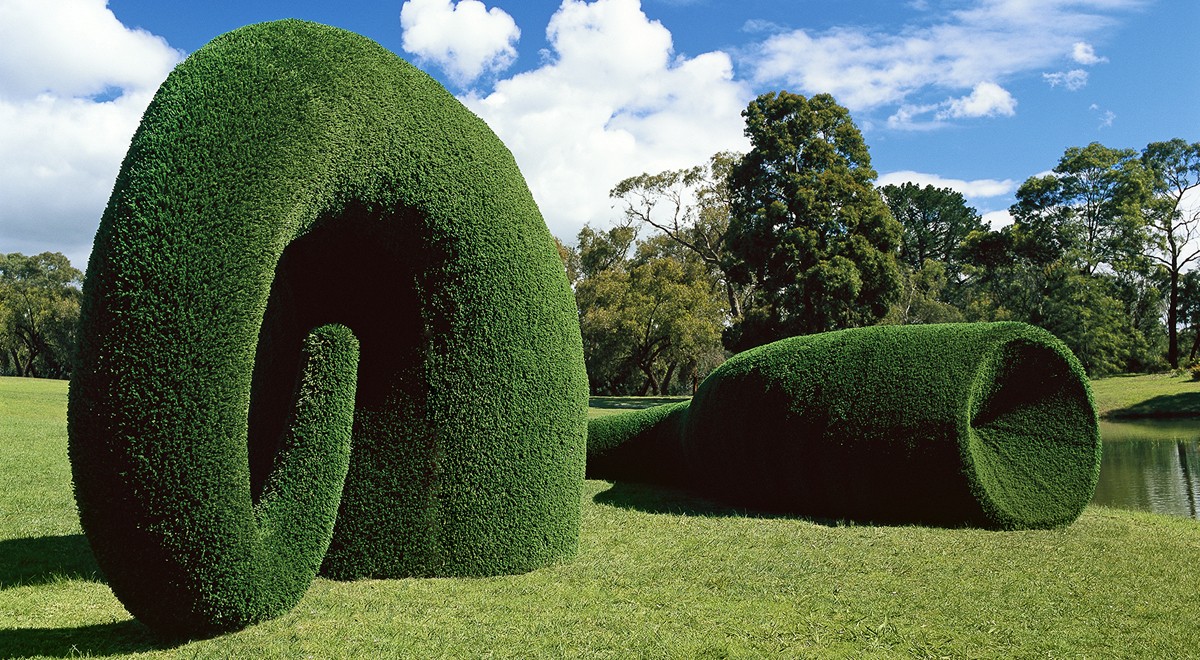 10. Synthetic Grass Door Mat 
This is the perfect way to keep all those nasty insects and outdoor particles from entering your home. Plus it will look good near any door!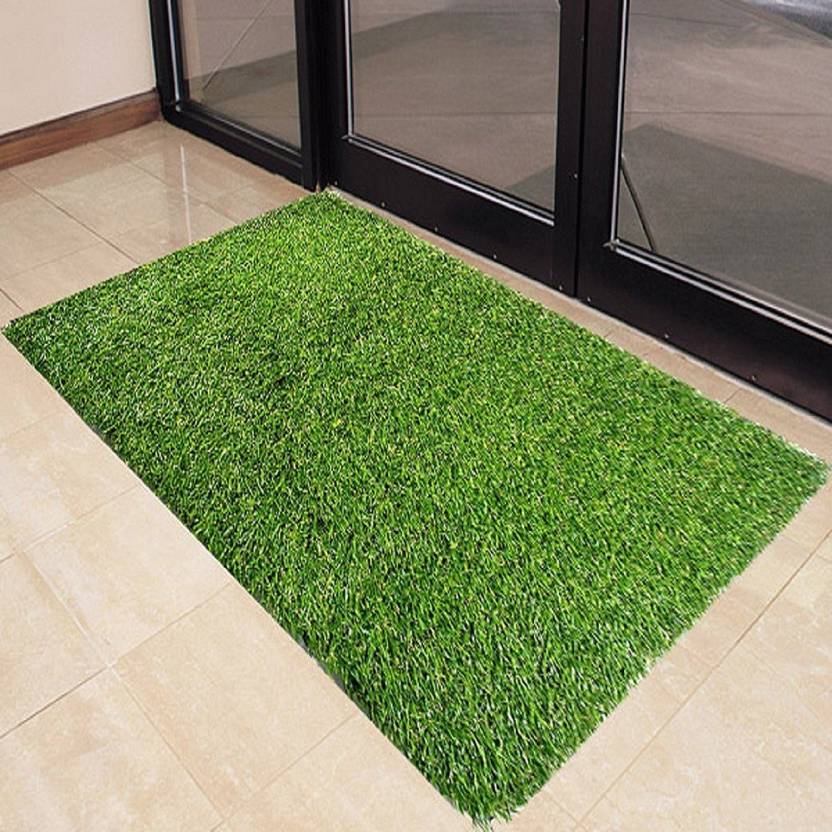 We hope you have enjoyed looking through this list of creative ways to use artificial grass.  Feeling inspired? Contact SYNLawn today to talk about your next DIY and our range of products that will suit your creative flair.
SYNLawn synthetic grass costs are affordable and high in quality. With SYNLawn stockists right across Australia, our products have never been easier to access.  Even better, our synthetic grass is Australian Made and built to last. Check out our most popular products here.
Don't forget to share this article with your friends and family and get busy this Christmas with SYNLawn artificial grass.