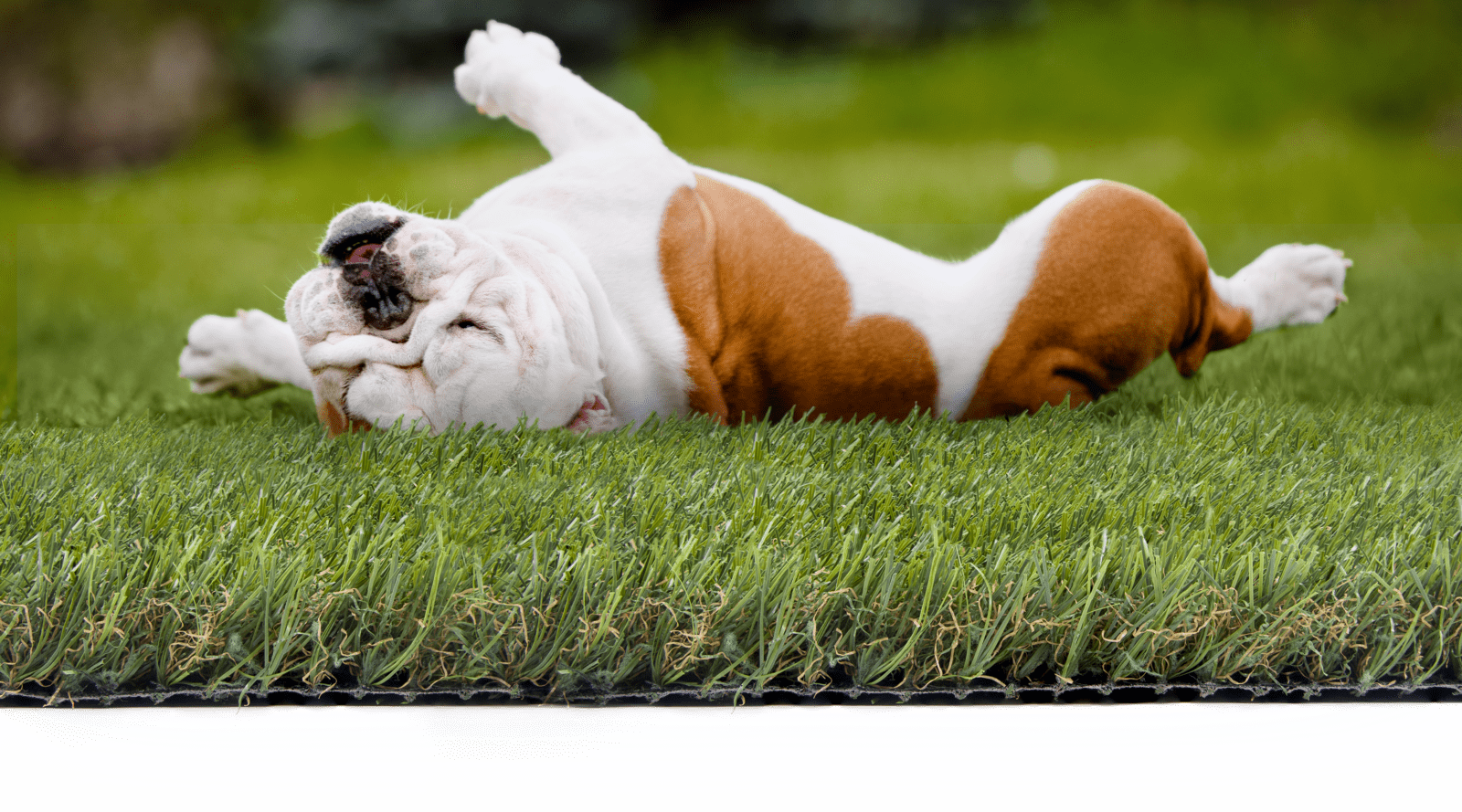 SYNLawn's new Pet Premium system is the first Australian Made synthetic grass system designed specifically for your furry friends. It is the best grass for dogs with a range of benefits. This pawsome artificial grass solution for pets is designed to provide a beautiful, low-maintenance and importantly odour-free lawn all year round. The system includes our new Australian Made Pet Premium turf, exclusive Pet Premium Infill and handy P-Off cleaner.
By choosing our Pet Premium artificial turf system you can say goodbye to brown spots on your lawn, annoying holes, and muddy paws inside the house!
We have been installing synthetic turf for 16 years and have never been able to combat the smell of pet urine. However, Synlawn Pet Premium Infill finally puts an end to this problem. I recommend this product 100%. It's a must have for pet owners with synthetic grass.

Chris Glance, Manager of Grassroots Synthetic Lawns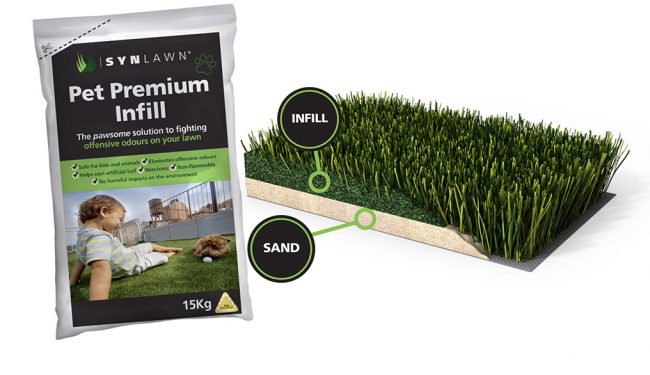 Pet Premium Infill
Our exclusive Pet Premium Infill consists of naturally occurring minerals known as zeolites, designed to absorb animal urine. This absorption prevents the release of ammonia gas and significantly reduces foul odours. When laid, Pet Premium Infill falls safely and inconspicuously to the base of the surface and is completely safe for pets and people. It also has the added benefit of reducing the temperature of artificial grass.
P-Off cleaner
P-Off enzymatic cleaner is a high-performance synthetic turf cleaner that is the perfect accompaniment to Pet Premium Infill, as it combats the occasional bad odour and removes stains. P-Off is non-toxic, environmentally friendly and recommended by veterinarians, and is also a powerful concrete floor cleaner, organic waste degrader and floor drain maintainer.   It is available from SYNLawn Australia in 4L & 2L bottles or a handy 940ml spray bottle.