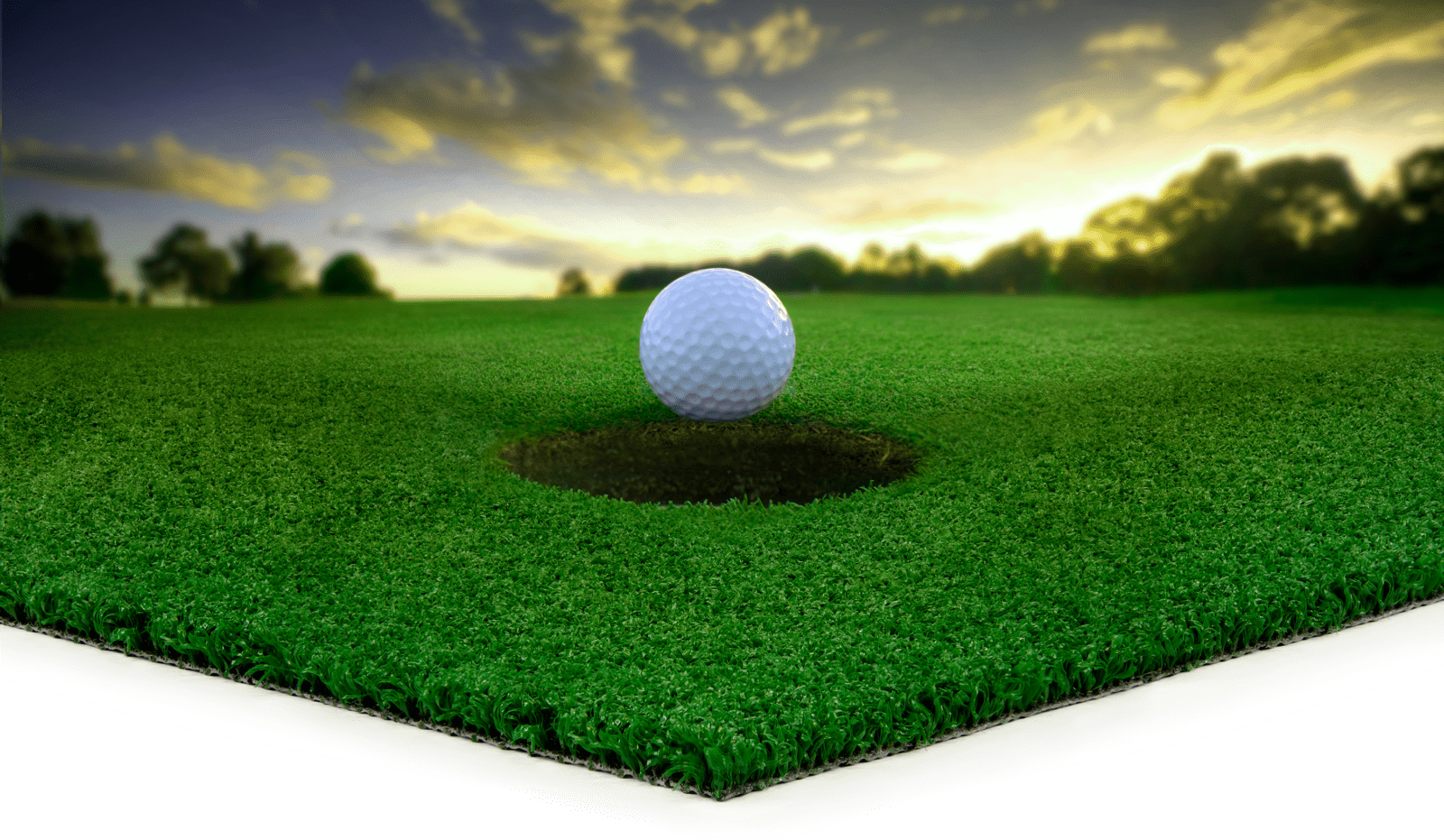 Range
SYNLawn designs, manufactures and installs the best artificial golf turf products simulating every phase of the golf game for residential and commercial golf applications. Through our continual research, development and testing, SYNLawn is committed to producing the best, most realistic artificial putting surfaces as well as collar, fringe and fairway golf grass. We work to ensure that our customers have a fun and beneficial golf experience by constructing each green to their needs.
Product features
SYNLawn putting green products are engineered using Nylon fibers. Our synthetic putting green surfaces are proven to perform as close to natural grass as ever at your home, office or business. All our putting green products provide consistent putting, short chips and accurate pitch shots under 45 metres. Our most popular synthetic putting green surface not just because of its natural appearance, but also due to consistent performance and precise ball roll characteristics.
HeatBlock™
For a difference you can feel..
.
Beat the heat with SYNLawn artificial grass using HeatBlock™ Technology. Scientifically proven, SYNLawn's exclusive HeatBlock™ Technology lowers rising temperatures by reflecting sunlight, thus reducing heat build-up and emissivity.
Heat build-up occurs in most materials when thermal energy from the sun's rays hit the surface of an object. In the same way dark clothing absorbs more heat than light clothing, artificial grass can also hold in heat making it uncomfortable when it is hot outside.
Therefore, SYNLawn with HeatBlock™ Technology incorporates infrared reflective pigments that help dissipate heat build-up and becomes up to 20% cooler than similar artificial grass products.
For a difference you can see..
.
SYNLawn artificial grass with HeatBlock™ Technology also adds a finish to each grass fibre that has less 'shine', is softer to touch and less abrasive than other artificial grass for a more realistic look you can see and feel.
Visit a SYNLawn stockist near you to experience the SYNLawn HeatBlock™ Technology difference today.
Backing
& Drainage
Let it rain! Water (or any other liquid) drains right through at a rate of 2000mm per hour. The punch hole system quickly allows water to pass through the pile into the ground below. With no standing water we prevent growth of mould and bacteria, no more brown spots or holes to fill. No matter how many pets you have, with SYNLawn artificial grass your yard will always look fantastic.