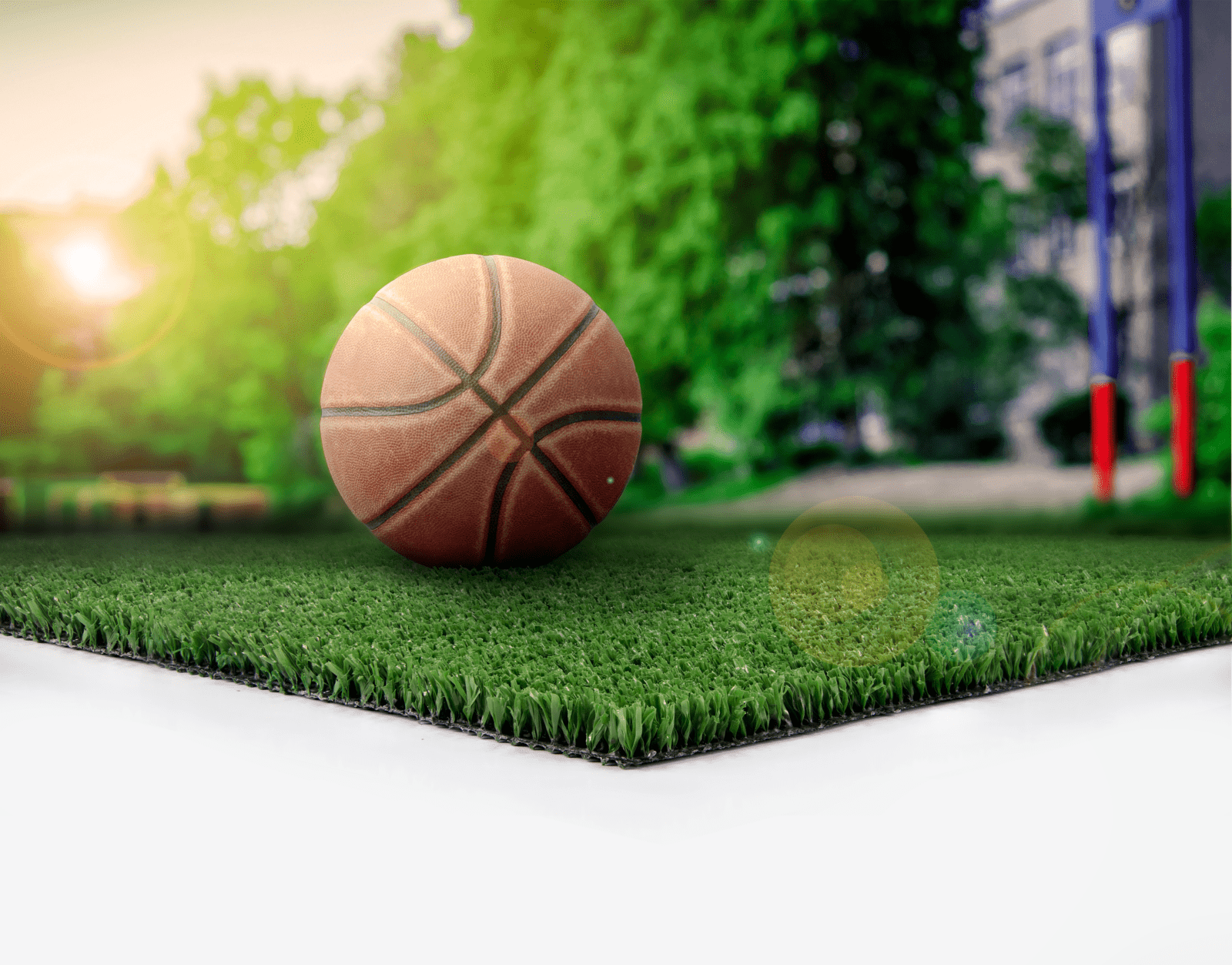 Range
SYNLawn is manufactured by the world's leading sports surface company, APT Asia Pacific. With such pedigree, it's little wonder that our Multipurpose Turf range is second to none. Our sports products replicate the look, feel and performance attributes of traditional sports surfaces, but in a lightweight court system suitable for residential or commercial use. Our artificial sports surfaces are designed to withstand the rigours of sports play and recreation and minimise common athletic injuries.
Product features
SYNLawn Sports turfs are engineered with additional shock absorbency to accommodate increased use and minimise injury. The products are designed to cater for multiple markings and offer excellent ball bounce qualities. SYNLawn also offers a range of custom colours for their Sports turfs to suit your required needs and applications.
COOLplus™
For a difference you can feel..
.
Beat the heat with SYNLawn artificial grass using COOLplus™ Technology. Scientifically proven, SYNLawn's exclusive COOLplus™ Technology lowers rising temperatures by reflecting sunlight, thus reducing heat build-up and emissivity.
Heat build-up occurs in most materials when thermal energy from the sun's rays hit the surface of an object. In the same way dark clothing absorbs more heat than light clothing, artificial grass can also hold in heat making it uncomfortable when it is hot outside.
Therefore, SYNLawn with COOLplus™ Technology incorporates infrared reflective pigments that help dissipate heat build-up and becomes up to 20% cooler than similar artificial grass products.
For a difference you can see..
.
SYNLawn artificial grass with COOLplus™ Technology also adds a finish to each grass fibre that has less 'shine', is softer to touch and less abrasive than other artificial grass for a more realistic look you can see and feel.
Visit a SYNLawn stockist near you to experience the SYNLawn COOLplus™ Technology difference today.
Backing
& Drainage
When it comes to drainage, our turfs have been manufactured to withstand even the heaviest of downpours. The punch hole drainage system drains at a rate of 2000mm per hour. Our draining technology is extremely low maintenance and pet friendly, keeping your yard free of puddles, yellow patches and bare spots.