Many homeowners and businesses consider artificial turf as an option for their new garden, functional space or outdoor installation. But this raises an inevitable question – How much does artificial grass cost? And how do I know I am getting value for money?
A quality Australian-made artificial lawn will usually cost between $30 and $49 per square metre. Most suppliers have plenty of options in this price range, but there are a few other important factors to consider when choosing your new backyard.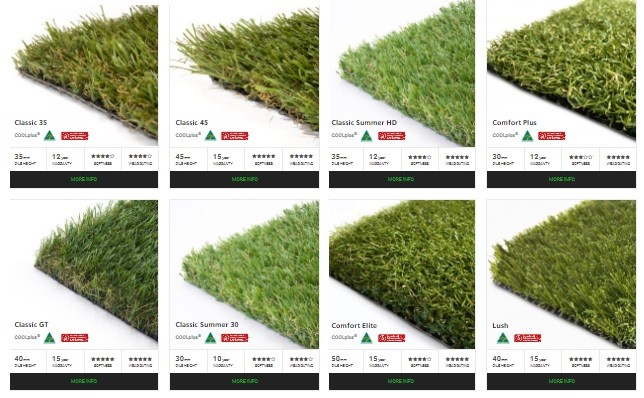 VIEW OUR MOST POPULAR GRASSES HERE
Factors affecting fake grass price
You can definitely find cheap artificial grass with a quick online search. But as the saying goes – you get what you pay for! Here are some considerations which may impact the artificial grass price, and we can tell you right now, not compromising on quality will be a better investment in the long run.
The grass itself should be soft to touch. If it's sharp and unpleasant to run your hand over, chances are this is a poor quality product.
Where was the artificial grass manufactured? Even some leading hardware chains sell imported goods which are far inferior in quality. Choosing Australian Made is a smart step in getting a quality finished product.
The product should be certified lead free. Lead is highly unsuitable for human consumption and we all know how kids and pets love to roll around and enjoy the backyard.
Will you be installing the artificial lawn yourself? Check out some DIY installation instructions here. If not, expect to pay around $100 per square metre for a standard 50 square metre area. This includes the excavation, supply and installation of the product.
The product needs to be manufactured with a hybrid emulsion backing that won't deteriorate over time. The backing provides the synthetic grass with its strength and durability, so it's important to make sure this is the case!
Know the product warranties and guarantees provided by the installers or supplies. These can be a good indication of quality.
Some inferior artificial grasses can become quite hot under direct sunlight. But fear not! Quality manufacturers have produced a solution to keep your new synthetic grass cool and usable all year round. Read more about how SYNLawn are doing that here: CoolPlus™ Technology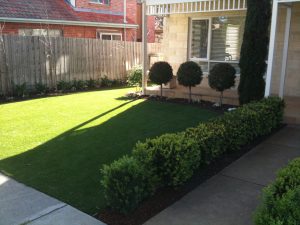 Artificial grass is not a short term solution, so it's critical to do your research and consult the experts! A well installed synthetic lawn will last years and play host to many happy memories with families, friends or customers. The cost of artificial grass varies greatly but for affordable quality grass, you can't go past SYNLawn.
For further questions on synthetic grass price, quality or anything else, please feel free to ask us! Get in Touch!