8 Fun Ways to Spruce up Your Yard
Are you tired of spending your weekends mowing, watering and fertilising your lawn? Do you want to save time and money while still having a beautiful and lush looking outdoor space? It's time to ditch the traditional grass and get creative with synthetic turf! Not only is it easy to maintain, but it also adds a unique touch to your outdoor spaces.
So here are 8 clever and creative ways to use synthetic grass in your yard:
1. Turn your boring driveway into a funky green strip.
A concrete driveway can be a real eyesore, but synthetic grass can transform it into a funky green strip. By adding a strip of synthetic grass along the centre of your driveway, you can make it look more visually appealing without all the maintenance of real grass.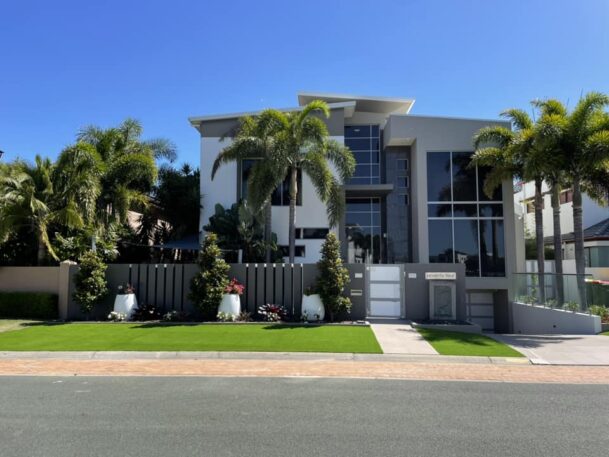 2. Spice up your narrow side yard with a touch of synthetic grass.
Narrow side yards can be challenging to landscape, but adding some synthetic grass can make all the difference. It provides a pop of colour and makes your narrow space look more inviting and functional. It's like a mini garden oasis in your own backyard!
3. Create a safe play area for your little ones.
Creating a safe play area for kids is essential and synthetic grass is the perfect solution. It provides a soft and cushioned surface for your little ones to play on, and it's much easier to maintain than a traditional lawn.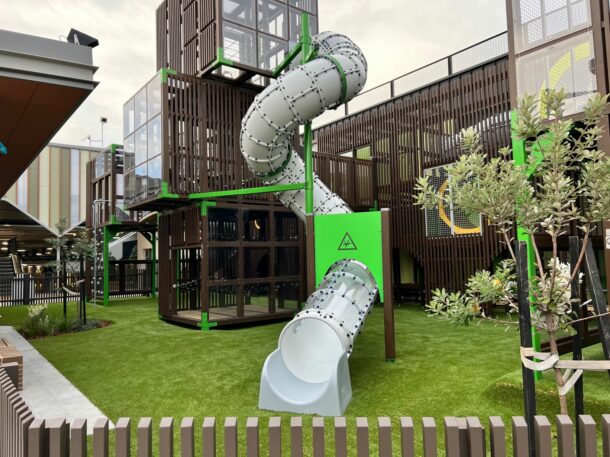 4. Add a pop of colour to your pavers.
Pavers are a popular choice for outdoor areas, but they can look dull and uninviting on their own. However, by planting synthetic grass in between the stones, you can create an interesting and unique ambience in your backyard.
5. Make your small backyard look bigger and brighter.
Small backyards can feel cramped and cluttered, but installing synthetic grass can make a big difference. Not only does it add a touch of greenery, but it also provides a uniform surface that makes the space feel more cohesive – plus it's low maintenance!
6. Give your furry friend a safe and happy place to play.
Pets love to play and roll around on grass, but it can be challenging to maintain a lawn when you have a pet. Synthetic pet grass for dogs solves this issue, as it's easy to clean and maintain, and provides a soft, comfortable surface for your furry friend to play on.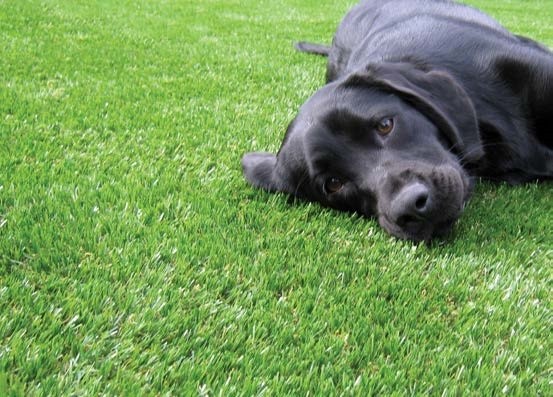 7. Create an outdoor seating area with a unique twist.
If you want to create a cosy outdoor seating area, consider using synthetic grass as a rug. It adds a unique and unexpected touch to your outdoor space and it's also very durable and easy to clean. It's perfect for outdoor dining areas, lounges, or any spot where you want to add a touch of greenery.
8. Give your guests a warm welcome.
Finally, consider installing synthetic grass at your front entrance to create a unique and visually interesting welcome mat. It gives your entrance a splash of colour and is a fun way to bring the outdoors inside. Plus, it's an unexpected twist that your guests will love.
Synthetic grass is a low-maintenance and realistic alternative to traditional grass and brings a touch of personality and fun to your outdoor spaces. So why not get creative and try something new?