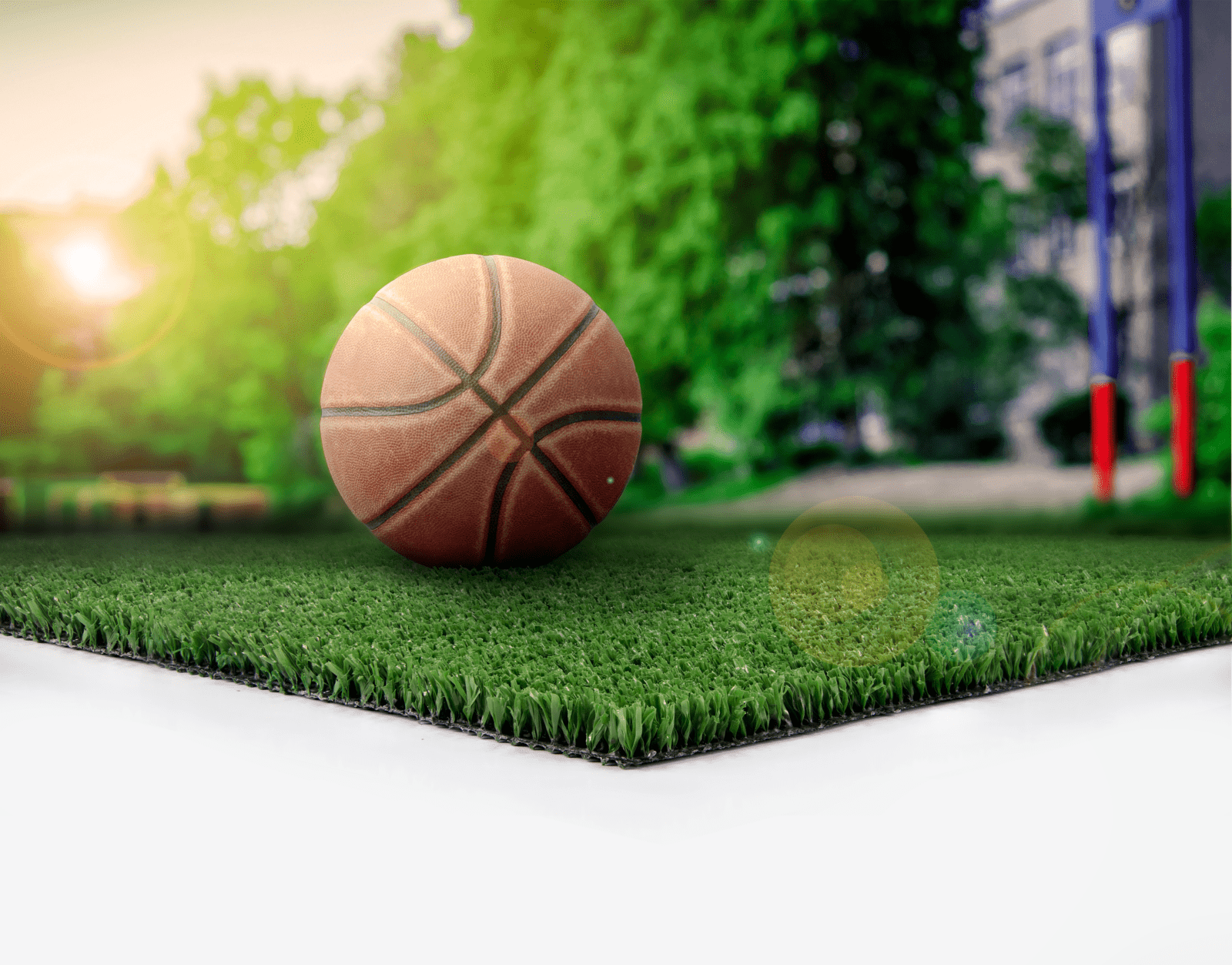 Range
SYNLawn has manufactured artificial grass surfaces designed to withstand the rigours of the most vigorous sports play and workouts, as well as help prevent common athletic injuries. SYNLawn sports products replicates the feel and performance of traditional sport surfaces in a lightweight court system, providing a range of designs and colours to suit your sporting needs.
8 year warranty
7m x 8m area size
Supplied as a complete kit with white lines in Blue or Rust, with Green surrounds
5-year warranty
Roll width: 3.71 metres
Colours: Green, Gravel, Blue, Yellow* & Red*
7-year warranty
Roll width: 3.71 metres
Colours: Available in multiple colours
Product features
SYNLawn Sports products are engineered with additional shock absorbency, every athlete can train to perform at their best with decreased risk of injury. Athletes of every level can improve their skills and refine their performance.
The product is designed to cater for multiple line markings and provides excellent ball bounce qualities. SYNLawn Sports products are designed to be as tough as the athletes who train on them.
SYNLawn can also provide a range of custom colours for artificial turf to suit your required needs and application.
HeatBlock™
For a difference you can feel..
.
Beat the heat with SYNLawn artificial grass using HeatBlock™ Technology. Scientifically proven, SYNLawn's exclusive HeatBlock™ Technology lowers rising temperatures by reflecting sunlight, thus reducing heat build-up and emissivity.
Heat build-up occurs in most materials when thermal energy from the sun's rays hit the surface of an object. In the same way dark clothing absorbs more heat than light clothing, artificial grass can also hold in heat making it uncomfortable when it is hot outside.
Therefore, SYNLawn with HeatBlock™ Technology incorporates infrared reflective pigments that help dissipate heat build-up and becomes up to 20% cooler than similar artificial grass products.
For a difference you can see..
.
SYNLawn artificial grass with HeatBlock™ Technology also adds a finish to each grass fibre that has less 'shine', is softer to touch and less abrasive than other artificial grass for a more realistic look you can see and feel.
Visit a SYNLawn stockist near you to experience the SYNLawn HeatBlock™ Technology difference today.
Backing
& Drainage
Let it rain! Water (or any other liquid) drains right through at a rate of 2000mm per hour. The punch hole system quickly allows water to pass through the pile into the ground below. With no standing water we prevent growth of mould and bacteria, no more brown spots or holes to fill. No matter how many pets you have, with SYNLawn artificial grass your yard will always look fantastic.